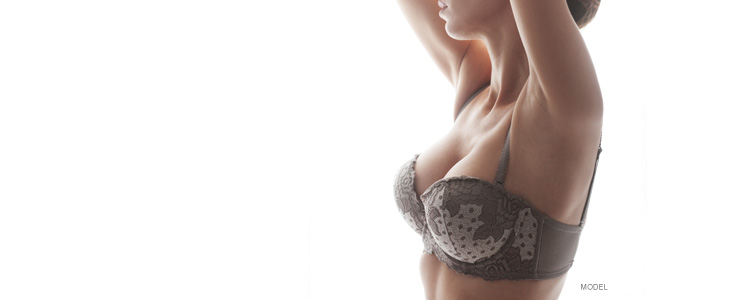 Breast Augmentation OLD
Breast Augmentation Huntsville AL
What it is
A very common procedure, breast augmentation is the surgical insertion of saline or silicone implants into the breast to enlarge them and/or change their shape.
Candidates
Candidates for this type of surgery may have breasts that don't match in shape or size, lost breast size after pregnancy or weight loss, or simply wish for larger breasts in order to feel more confident about their appearance.
Procedure
Breast augmentation is performed on an outpatient basis in the hospital or surgery center. Patients will receive general anesthesia with a local anesthetic used to numb the breast area to mitigate post-surgical discomfort. The implants can be placed above or below the chest muscle and the incision can be located under the breast, in the armpit, or at the border of the areola. The entire procedure usually takes one to two hours and most patients are allowed to return home a few hours later.
Risks
A buildup of excess scar tissue around the implant can make the breasts feel hard, but this effect can be treated with additional surgery and sometimes medication. The implants can rupture, but the implant-manufacturing company will often provide financial assistance to replace the implant.  Infections are a rare complication of breast augmentation and are usually treatable with antibiotics.  Although it is safe to breastfeed with implants, pregnancy can alter the results of the augmentation.
Recovery
While breast augmentation patients may need help with household tasks for a couple days after the surgery, they are usually able to return to work and resume sexual activity within a three to five days, though the breasts may be tender for up to a month. Immediately subsequent to the procedure, the breast area may be bruised and swollen, but this appearance will dissipate in a few weeks.
---
What is a Breast Augmentation Procedure?
What are the Incision Options with Breast Augmentations?‬
What are the Benefits of Silicone vs Saline Impants?
Breast Augmentation Commercial