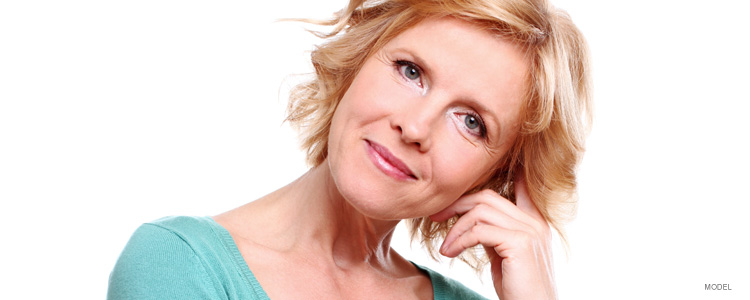 Facelift
What it is
Face lift is a procedure that smoothes wrinkles and tightens facial appearance by eliminating excess and drooping skin.
Candidates
Patients with jowls, "turkey necks", sagging cheeks, or deep lines from nose to mouth are strong candidates for face lift. Candidates seeking to mitigate concerns in limited areas may consider mini face lift or neck lift.
Procedure
Face lift is usually performed with general anesthesia in the hospital or outpatient surgery center. Face lift takes three to five hours to complete, and patients are asked to spend the night for observation. Drains and bandages are applied after face lift, but are removed 24 hours later, and the incisions from face lift are made discreetly so as to be unseen. Face lift patients often pair the procedure with other cosmetic surgeries such as a blepharoplasty, forehead lift, rhinoplasty, or fat transfers to the face.
Risks
A safe and common procedure, face lift occasionally can bring on bleeding, numbness, and wound-healing problems. Infections are unusual. In very rare cases, injuries to the nerves that control facial expression can occur; even if such complications do happen, the effects often improve, though there can be permanent injuries. Skin loss is very rare, but smoking can drastically increase this risk.
Recovery
Face lift recipients sometimes feel their faces are tight, though usually not painful, after surgery; in most cases; dressings after the initial one is removed are not necessary. Subsequent to the procedure, face lift patients will need a ride home and help for a couple days around the house. Swelling will subside more quickly if the head is kept in an elevated position and cold compresses are applied, though swelling and bruising are common for two to three weeks after face lift. Face lift patients are asked to avoid aspirin for 2 weeks before and 1 week after the surgery. Smoking must be avoided for a minimum of 4 weeks before and 2 weeks after surgery. Recipients of face lift usually resume work in two weeks and wear makeup after one week. Normal exercise can commence three weeks after a face lift. Hair dyeing is discouraged for two months after a face lift, and diligent attention to skincare in the sun is imperative, particularly in the first 1 year following face lift.