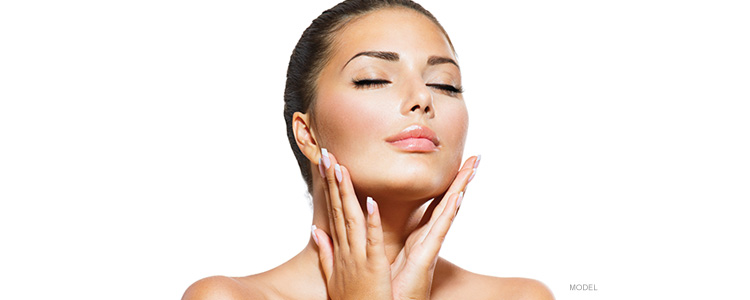 CO2 Laser Peel
What it is
Using cutting-edge, carbon dioxide laser technology, CO2 laser peel is a nonsurgical cosmetic treatment that refinishes superficially damaged skin by removing layers of epidermis and stimulating collagen growth.
Candidates
CO2 laser peel candidates may have skin that has been damaged by the elements, particularly the sun; fine wrinkles, spots, blotches, or other signs of aging on their skin; lines or wrinkles around the mouth or eyes (also known as crow's feet); minor scars from acne or injury; or precancerous skin growths.
Procedure
During CO2 laser peel, a carbon dioxide laser penetrates the skin at a depth that is determined by the skin's condition and the desired outcome of the CO2 laser peel. The energy from the laser vaporizes outer skin layers and removes imperfections during CO2 laser peel, manifesting clearer and tighter skin the patient can fully appreciate after the healing process is complete.
Risks
Abiding by the doctor's skincare recommendations will help minimize CO2 laser peel complications, which are uncommon but can include burning, scarring, discoloration, and infection.
Recovery
CO2 laser peel patients may need help with household tasks during recovery. Swelling and redness are common in the days following CO2 laser peel. The redness can persist up to three months following the CO2 laser peel, but makeup can be worn after one week. CO2 laser peel patients whose skin was penetrated deeply may take one to two weeks to return to work, though most CO2 laser peel recipients resume their regular work schedule more quickly.