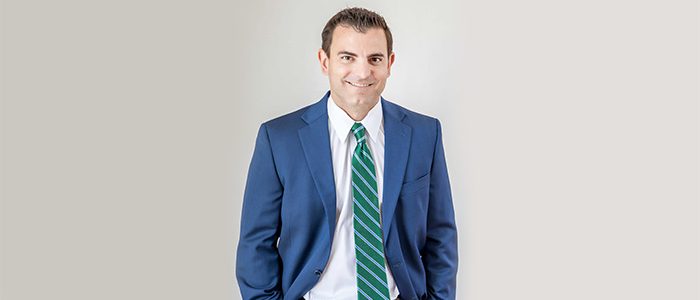 Staff And Faculty
Dr. Patrick Wilson

Dr. Patrick Wilson is a board-certified plastic and reconstructive surgeon who has been running a successful practice in Huntsville, Alabama for over six years. As a Huntsville native himself, Dr. Wilson enjoys working closely with the local physicians, nurses, and medical staff to provide a safe and personable atmosphere where patients can feel comfortable and secure undergoing a wide range
of cosmetic and reconstructive services.
---
Education
Dr. Wilson prides himself on keeping up-to-date with the newest trends and technologies available. It is his ability to evolve and stay abreast of the latest treatments that allows him to provide his patients with the highest quality treatment and care possible. His extensive education includes:
A Bachelor of Science in Chemistry from Birmingham-Southern College
Attending the renowned School of Medicine at the University of Alabama-Birmingham
Undergoing a highly competitive, six-year integrated plastic surgery residency program at the University of Kentucky

During his surgery residency, Dr. Wilson served as chief resident
Dr. Wilson received two resident teaching awards
Placed first in the Kentucky Society of Plastic Surgery Resident Research Competition
Published numerous articles in Plastic Surgery Journals
---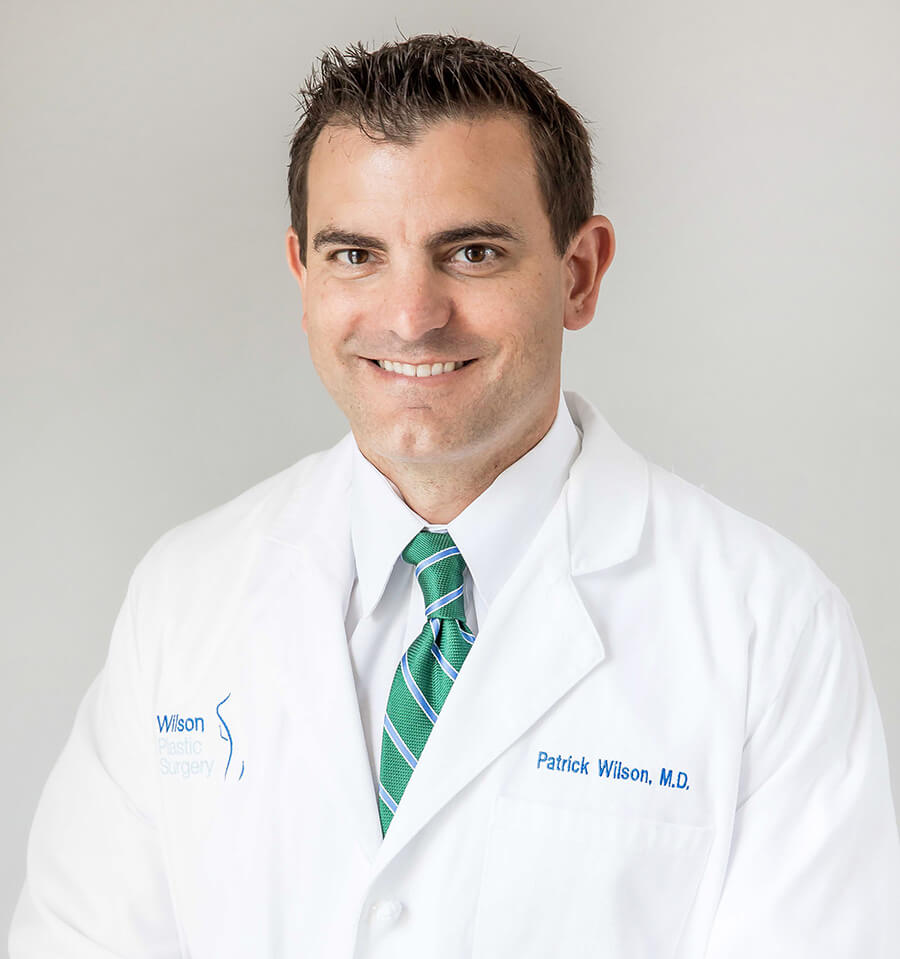 Societies and Memberships
As a distinguished plastic surgeon, Dr. Wilson has the honor of being a member or associate of a number of prestigious medical associations. Being an affiliate of these groups signifies that Dr. Wilson is an expert at his craft and has devoted his time and career to growing in the field of plastic surgery.
Board-certified by the American Board of Plastic Surgery
Member of the American Society of Plastic Surgeons
Member of the Southeastern Society of Plastic and Reconstructive Surgeons
Member of the Alabama Society of Plastic and Reconstructive Surgeons
Clinical Associate Professor of Plastic Surgery at UAB School of Medicine
Clinical Associate Professor Plastic Surgery at Alabama College of Osteopathic Medicine
---
Community Involvement
Dr. Wilson's extensive training in reconstructive surgery makes him an ideal doctor to help people in need. Providing his services to the people of Huntsville is an important aspect of Dr. Wilson's professional career. Dr. Wilson is an active participant in many local organizations, including:
Children's Rehabilitation Services, where he lends his reconstructive services to correct facial deformities in children
Sponsoring a weight-loss support group
Being a board member of Bosom Buddies Breast Cancer Support, Inc.
---
Services Offered
As a board-certified plastic surgeon, Dr. Wilson specializes in face, breast, and body plastic and reconstructive surgeries. Dr. Wilson believes in running a practice that strives for flawless results from traditional procedures such as facelift and breast augmentation as well as revolutionary procedures like the cutting-edge Brazilian Buttock Lift. Dr. Wilson is one of the few local surgeons that consistently performs a variety of advanced fat grafting procedures that enhance the face, butt, and breasts.
---
Surgery After Massive Weight Loss
Dr. Wilson is a sponsor for the Huntsville weight-loss support group and has seen firsthand the emotional struggle and physical turmoil that massive weight-loss patients undergo. He is one of the foremost authorities on body contouring after massive weight loss and has perfected his technique so that patients can achieve natural, transforming results.
---
Breast Reconstruction
A significant portion of Dr. Wilson's practice provides breast reconstruction to women following mastectomy to treat breast cancer. At our practice, providing anonymity and comfort to all of our patients is a number-one priority, especially during the emotional and physical difficulties of battling breast cancer. In addition to being a board member of one of the largest breast cancer support groups in North Alabama, Dr. Wilson works closely with local surgeons and oncologists to ensure the restoration of a natural and enhancing breast appearance for women following their breast cancer journey.
---
Advanced Non-Surgical Technologies
Dr. Wilson and his employees are thoroughly trained in the latest non-surgical technologies. In addition to providing non-surgical injectable treatments for wrinkles, Dr. Wilson offers the latest Fraxel® DUAL laser that is designed to treat an extensive variety of skin ailments including wrinkles, skin sagging, acne, and skin discoloration. For patients seeking efficient, non-surgical fat removal, Dr. Wilson provides Liposonix® treatments that use ultrasound energy to permanently destroy fat cells.
---
Extensive Photo Gallery
Dr. Wilson believes that results are more important than words. He encourages all of his patients to look through his photo gallery to view other real-life patients and their amazing results. Dr. Wilson has one of the most extensive and up-to-date online photo galleries of any local surgeon. Covering a wide range of services offered that includes facelift, eyelid lift, fat grafting, breast augmentation, liposuction, tummy tuck, and Brazilian Buttock Lift, Dr. Wilson's photo gallery is a testament to his practice and skill.
---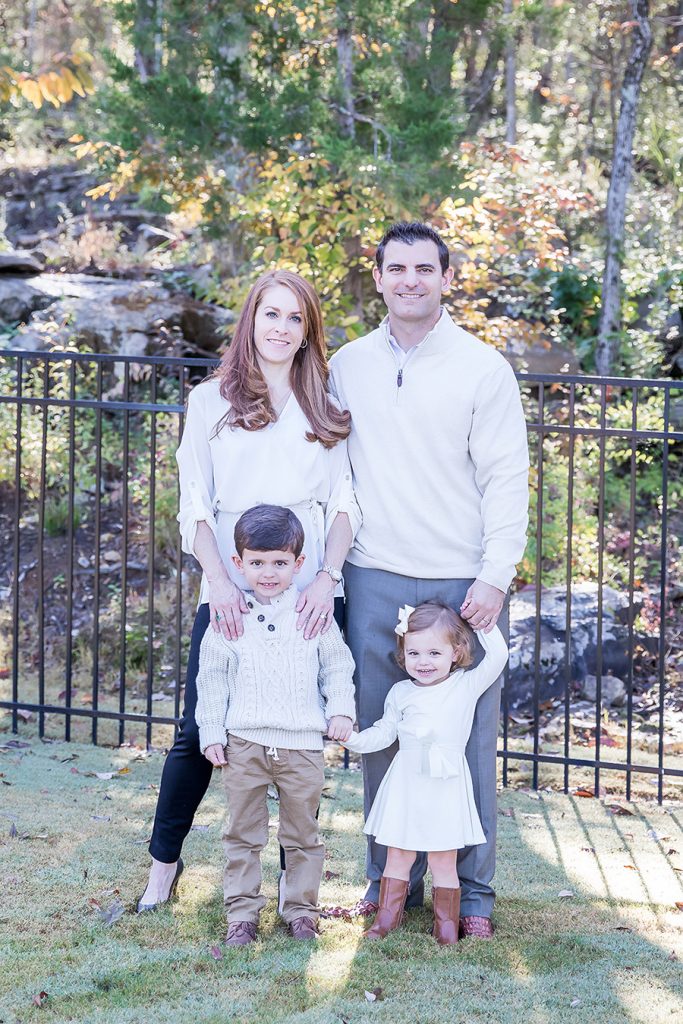 Family and Personal Life
Dr. Wilson is proud to be raising his family in Huntsville, Alabama. One of his greatest joys is to be able to share his success and raise his family with his wife and partner, Mindy, who also works in the medical field as an emergency room physician's assistant. Together, they are raising their two children, Harvey and Hayden, and their loving dogs, Jackson and Lily. When he is not devoting his time to his practice or community involvements, Dr. Wilson enjoys spending time with his family, golfing, jogging, and yard work. The Huntsville community has provided Dr. Wilson with a great area in which to build his practice, raise his family, and live his life.