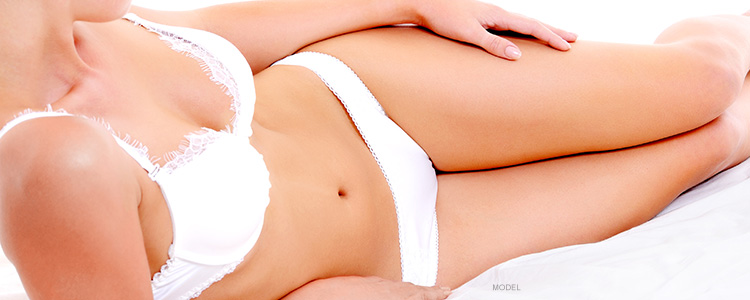 Lower Body Lift
What it is
Lower body lift is a procedure that removes the excess skin in the trunk, including abdomen, flank, and back, and tightens the abdominal muscles to create a more natural-looking contour for the body. Thighs and butt are also shaped. Lower body lift is also known as a belt lipectomy or a circumferential body lift.
Candidates
Candidates for lower body lift often have multiple folds of skin on their lower body, often as the result of a dramatic weight loss.
Procedure
Lower body lift is performed in the hospital because it requires an overnight admission. Lower body lift is frequently the first of a two-phase procedure to improve a patient's appearance; the second phase may include an arm lift, medial thigh lift, breast lift, breast augmentation, breast reduction, or liposuction. A lower body lift takes between five and seven hours and patients are given general anesthesia. Excess skin and fat are removed from the lower half of the body through an incision made in the lower torso, and the butt and thighs are lifted.
Risks
Fluid can accumulate under the skin after lower body lift, and there can be small skin separations. There may be permanently reduced sensation in the treated areas. Infection, bleeding, and blood clots can happen after lower body lift. Scarring will be permanent from a lower body lift surgery, but will fade over time, though this disappearance could take up to a year and a half.
Recovery
Recovery from lower body lift may take two to four weeks. Drainage tubes to release excess fluid are inserted during a lower body lift, but are removed after two weeks. Lower body lift patients are required to wear a compression garment following the surgery; the length of time will vary from patient to patient. Walking is encouraged the night following a lower body lift, though more strenuous exercise is not suggested for six to eight weeks following the procedure. Patients may take four to six week to return to normal, daily activities. The body will be swollen after a lower body lift for up to a few months after the surgery.