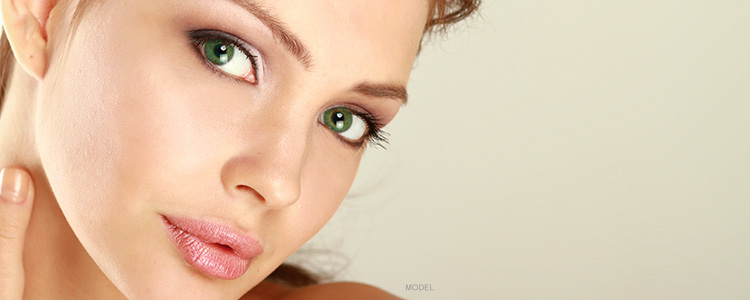 Rhinoplasty
What it is
A reshaping of the nose, rhinoplasty is one of the most common procedures in cosmetic surgery. It can ameliorate birth defects, injuries, or a patient's dissatisfaction with the size and shape of the nose.
Candidates
Excellent candidates for rhinoplasty may feel their noses are too wide or too narrow, too large or too small, or that their nostrils are too big. They may be interested in altering the nose's shape along the tip or bridge with rhinoplasty. They may also wish to correct a deviated septum to facilitate easier breathing or reshape the nose after injury; in cases where breathing problems are corrected by rhinoplasty, insurance may cover part of the cost.
Procedure
Rhinoplasty takes one to four hours and is usually performed in the hospital or outpatient surgery center. Patients will feel no pain during the surgery, but may be conscious or unconscious according to the complexity of the rhinoplasty. The nose is reshaped during rhinoplasty, including the bone and cartilage, and rhinoplasty scars are usually not visible. Rhinoplasty patients are released within hours of the surgery, though they will need a ride home and help around the house for a couple days following the rhinoplasty.
Risks
Sometimes rhinoplasty patients will require subsequent revisions to achieve optimal results. Complications from rhinoplasty are rare.
Recovery
Rhinoplasty patients will be required to wear a splint for a brief postsurgical period to maintain the nose's new shape; the splint is removed one to two weeks after the rhinoplasty, the same amount of time required to pass before rhinoplasty patients can return to work. Any pain and discomfort during the first couple of days after the rhinoplasty are manageable with prescription medication. Bruising and swelling may occur in the first two days following the rhinoplasty but these effects can be decreased by keeping the head elevated and using cold compresses; in many cases bruising and swelling have completely dissipated by the end of the first two weeks following the rhinoplasty. The nostrils of rhinoplasty recipients may bleed during the first week, which is normal, and patients should avoid blowing their nose for a week after the rhinoplasty, though it may feel stuffy. It sometimes takes up to 6 months for rhinoplasty recipients to see the end result of the surgery, though it will probably take only a few weeks after rhinoplasty for the nose to feel normal.