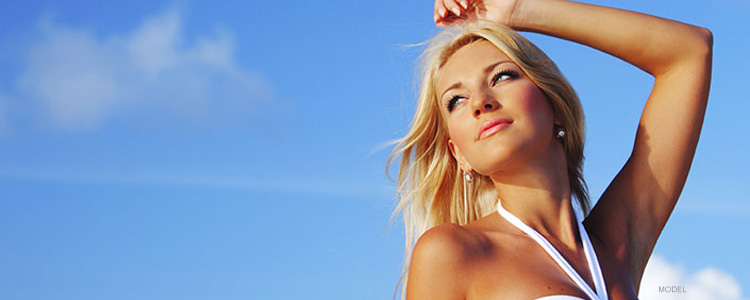 Skin Care & Treatments
Taking care of your skin is a vital part of feeling healthy, looking radiant, and exuding confidence, and is an imperative for enhancing and maintaining your natural beauty. Working with a licensed aesthetician, Dr. Wilson and the staff at Wilson Plastic Surgery are proud to provide several skin care treatments that can be customized to meet patients' specific and unique needs. Patients can also take advantage of complementary skin care consultations to discuss their concerns and seek guidance from Dr. Wilson and the aesthetician in an intimate and relaxed environment.
Wilson Plastic Surgery is excited to offer Fraxel laser treatments, which is the latest and best way to address sun spots, scarring (acne, surgical, and traumatic), large pores, fine lines and wrinkles, irregular texture, and stretch marks.  It is now considered the "gold standard" for laser skin resurfacing due to the minimal downtime and amazing results it can achieve.  To learn more, visit the Fraxel Dual section on our procedures page.
A skin peel is a rejuvenating, noninvasive cosmetic procedure that smoothes skin and encourages a more youthful appearance, externalizing the internal vibrancy and energy you feel. At Wilson Plastic Surgery, light peels can be done in the office, including enzyme peels, Jessner peels, and 70% lactic peels. Medium peels, such as Therapon® FrostPeels, a variation of the popular TCA peel, are performed in-office as well for a comfortable and easy experience.
Wilson Plastic Surgery also offers microdermabrasion, a noninvasive exfoliation technique, using the latest diamond-tip equipment to help your skin look its most supple and soft. Full lines of skin care treatments from PCA®, Therapon®, Color Science®, and Green Cream® are available on site. Dr. Wilson and the aesthetician are committed to bringing out the best in your skin—and you!—and can assist and guide you in evaluating which product will be just right for optimizing your at-home skin care regimen.