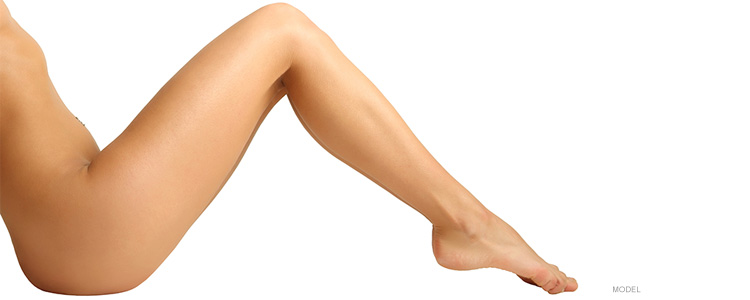 Thigh Lift
What it is
Thigh lift is a cosmetic surgery that eliminates excess fat and skin from the thighs, often resulting in diminished dimpling and sagging skin. In addition to addressing the thighs, a benefit of thigh lift is often improved appearance of the buttocks.
Candidates
People with substantial sagging skin on their inner or outer thighs are often strong candidates for thigh lift.
Procedure
Thigh lift can be performed on the inner or outer thighs, but not simultaneously. Thigh lift patients can receive a general anesthesia or a sedative and local anesthetic to begin the procedure. Lasting two to four hours, thigh lift is most often done in the hospital or surgery center. Thigh lift patients may be asked to stay overnight, but usually they are permitted to head home only a few hours after the procedure. Recipients of thigh lift may need household help for a couple days afterwards, though they are encouraged to walk soon after thigh lift to encourage blood flow, reduce leg swelling, and decrease blood clot risk. Many thigh lift patients combine the procedure with liposuction to remove excess fat.
Risks
Complications from thigh lift are rare, as it is a safe procedure. However, minor risks exist, such as infection, delayed wound healing, or visible fluid collection, which normally resolves with time.
Recovery
Bruising is common for three weeks after thigh lift, as is swelling. Patients are encouraged to wear a compression garment for a few weeks after a thigh lift to reduce swelling. Tubes may be inserted to drain fluids during recovery from thigh lift. The scar from the incision for an outer thigh lift will be located at the lower part of the hip and is permanent, though it will fade as time passes. The scar from the incision for an inner thigh lift will be hidden in the fold between thigh and groin and may include a vertical scar along the inner thigh. Most thigh lift patients return to work within two weeks of thigh lift. Exercise routines can be resumed four weeks following thigh lift.