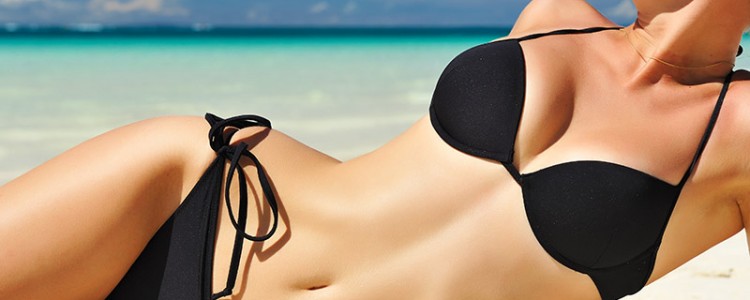 Tummy Tuck
Tummy Tuck Huntsville AL
What it is
Abdominoplasty, often referred to as a tummy tuck, is a procedure that tightens muscles in the abdominal area while also removing fat and skin to make the abdomen smaller and flatter. For patients interested in only removing fat below the navel, an abbreviated abdominoplasty (also known as a mini tummy tuck) can be performed with less scarring. Abdominoplasty results sustain for several years, particularly when patients are attentive to their exercise routines and diet.
Candidates
Strong abdominoplasty candidates may be people who have found regular exercise and commitment to a healthy diet are not reducing fat and loose skin in the abdominal area. Candidates may also want to tighten abdominal muscles that have loosened due to pregnancy, aging, or dramatic weight loss. Abdominoplasty can remove stretch marks.
Procedure
Abdominoplasty is a very common procedure that can be performed in the hospital. Patients are kept in the hospital overnight and can go home the following day. General anesthesia is required. An incision is made horizontally across the stomach, just above the pubic bone; the muscles are tightened and fat and unnecessary skin are removed. Liposuction of the flanks and abdomen are included in the procedure. The entire surgery usually lasts three to four hours.
Risks
Due to the nature of the surgery, the navel may have to be moved and it is suggested that female candidates receiving abdominoplasties wait to have the procedure until they are finished having children. Infections and blood clots can occur, though they are rare and treatable with antibiotics and blood thinners. Fluid can become trapped under the abdominal skin, but can be released with sryringe aspiration. Smoking will prohibit the success of the healing process, and smokers are advised to quit, at least 4 weeks before and 2 weeks after the abdominoplasty. Abdominoplasty scars are permanent, though they will fade within a year.
Recovery
Abdominoplasty patients will need help with household tasks for a few days following the surgery; they are able usually able to return to work in two weeks. Recipients cannot lift heavy objects for 6 weeks after their procedure. Patients are asked to avoid abdominal excersizes like sit-ups or crunches for 3 months following the procedure to prevent stretching out their tight tummies. During the abdominoplasty, drains are usually implanted to remove fluid postsurgery, but they are usually removed within two weeks after the procedure. Abdominoplasty patients are required to wear a compression garment for 6 weeks after surgery to facilitate healing.