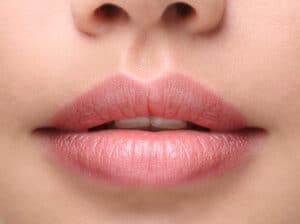 With the rise in popularity of social media and the "selfie revolution," women and men of all ages are placing more emphasis on their physical appearances and how those appearances translate in photos. This has created a spike in many facial cosmetic procedures, and one that has received the most significant bump in business is lip enhancement. Having a large, luscious pout is at the top of many girls' and women's list of desires, and cosmetic procedures allow them to achieve that look. Injectable fillers have gained popularity in recent years for their ability to treat facial aging and enhance facial contours, and several of these injectables can also be used to achieve fuller lips.
What Are Your Options?
For many women, either naturally thin lips or lips that have lost their volume due to age can be a source of dissatisfaction. The appearance of your lips can affect the look of your entire face, and injectable fillers can enhance the size and shape of your lips without the need for surgery. Fillers like Restylane®, JUVÉDERM®, and Revanesse® Versa™ are available to add definition and volume to the lips.
Non-invasive Treatment
One of the greatest benefits of lip fillers is that they are a non-invasive option. Many women who desire fuller lips assume that the only way to achieve this is through lip implants. This isn't true. Lip fillers can provide the same enhancement while delivering immediate results with no downtime. These fillers are made up of hyaluronic acid, which is safe and provides a minimal chance of complications. It is important to remember that fillers are absorbed by your body naturally over the course of a couple months. While this may seem like a con for injectables, it doesn't have to be. Since these treatments are not permanent, you have the option to try them out without making a long-term commitment. In essence, you can "test drive" different sizes and looks until you find the one that is perfect for you.
Natural Fullness
Since this treatment is an injection, you have the power to determine how much enhancement you desire. Lip fillers can be applied in small amounts for a subtle, natural-looking improvement, or they can be increased to provide a full, luscious pout. The decision is yours.