Do's and Don'ts BEFORE Your Cosmetic Procedure
You've finally decided to get plastic surgery and are ready to take the first step. But what are some things you should know as you research potential surgeons and prepare for your procedure? Below, we offer a few dos and don'ts to remember as you prepare for cosmetic surgery.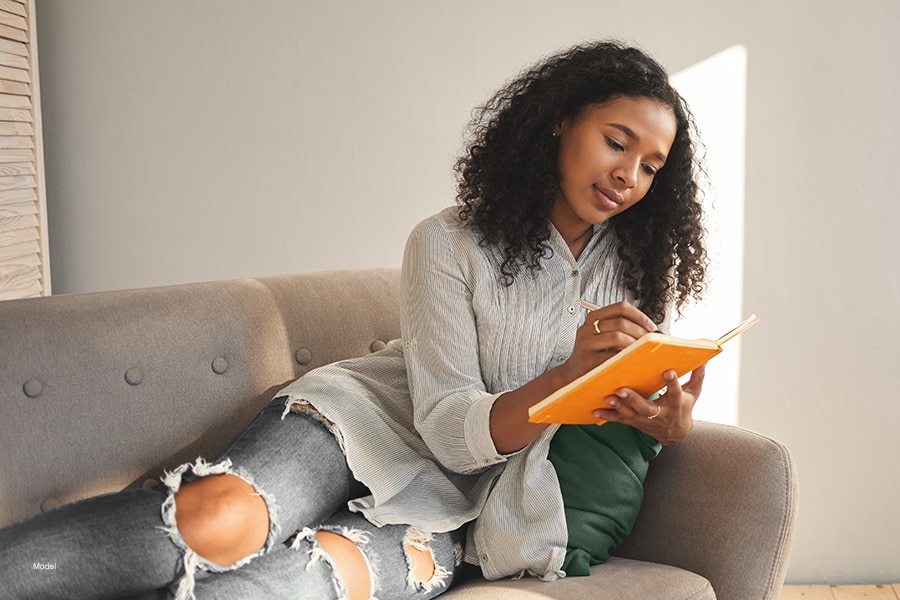 DO—Select the Right Surgeon
Not all plastic surgeons are created equal, so finding the surgeon with the experience and skill to provide the desired results is essential. The main criteria you should look for in a surgeon is whether they are a board-certified plastic surgeon accredited by the American Board of Plastic Surgery (ABPS). The field of plastic surgery includes training in cosmetic procedures as well as reconstructive ones. On the other hand, any surgeon can perform cosmetic surgery, whether or not they've been explicitly trained to do so.
To become board-certified by ABPS, surgeons must go through extensive training specific to plastic surgery, meet rigorous standards, and re-qualify for certification regularly. While some surgeons may say they're "accredited" or "certified" in plastic or cosmetic surgery, ABPS is the ONLY legitimate board-certification entity.
DO—Have Realistic Expectations
While plastic surgeons are intimately familiar with human anatomy, they can only work with the tools they're given. That means that while you may want to look like a particular celebrity or influencer, your results ultimately depend on your unique facial structure. The best plastic surgery is the kind that enhances your overall appearance, making you look refreshed without leaving you looking fake or overdone. The goal should always be for you to look like your best self.
DO—Prepare For Recovery
No matter what type of plastic surgery procedure you choose, a recovery period is required. The best way to help ensure a smooth recovery is to get as many things ready ahead of time as you can. Some things to take care of before your surgery include:
Taking the appropriate time off work
Filling necessary prescription medications
Recruiting a family member or friend to drive you to and from surgery and to stay with you for at least 24 hours afterward
Reading your post-op instructions before your surgery so you know what to expect
Preparing a recovery space for yourself with everything you might need (remotes, phone chargers, water)
Lining up help and planning for your recovery takes some of the stress out of the process and ensures you're ready to rest and recuperate when you get home from your surgery.
DON'T—Choose Your Surgeon Solely Based on Cost
Everyone has heard the saying, "You get what you pay for." This is true for several things, but especially plastic surgery. Some people travel to other areas for plastic surgery because it's cheaper, but with less money often comes more risk. It's better to pay for a job done right the first time than to find a surgeon to revise a botched procedure. It will cost you much more as you pay for a second surgery and take off more work to recover. Think of plastic surgery as an investment in yourself, and plan accordingly. Additionally, many plastic surgeons offer financing options to help ease the upfront costs.
DON'T—Be Afraid to Ask Questions
When you go in for your consultation, it's essentially an interview to determine if this is the right surgeon for you. Some of the questions you may want to ask include:
What is your experience with the specific procedure I'm interested in?
What kind of results can I realistically expect from my surgery?
What side effects, risks, or complications might occur with this surgery?
Where will the surgery be performed (in a hospital or accredited surgical facility)?
What is the total cost of the procedure, including additional surgical fees and follow-up visits?
What will the recovery process look like, i.e., when can I return to work, exercise, and other activities?
You'll be hit with a lot of information at your consultation. Take notes if necessary, and ask as many questions as you need to be comfortable with the surgeon and the surgical process from start to finish.
DON'T—Smoke or Drink Before Surgery
You may think your surgeon is overly cautious when they tell you to abstain from smoking and alcohol consumption for at least two weeks before your surgery, but there are excellent reasons to do as they say. First, besides ensuring beautiful results, your surgeon wants your procedure and recovery to be as safe and uncomplicated as possible.
Smoking or Vaping
Nicotine constricts your blood vessels, inhibiting your blood from carrying adequate oxygen. This may affect how you react to anesthesia during surgery and can slow the healing process after surgery.
Alcohol
Alcohol dehydrates you, which can cause your swelling to last longer after surgery. It also thins your blood, increasing your risk of bleeding during and after surgery.
Additionally, make sure you've disclosed all medications you're taking—including prescription, over-the-counter, and supplements–to ensure that you're not taking anything that could cause complications.
Learn More About Cosmetic Surgery in Huntsville
When you want a board-certified plastic surgeon with the skill and experience to offer you the highest quality results, look no further than Dr. Wilson and Wilson Plastic Surgery. To learn more about our surgical and non-surgical procedures in Huntsville, call us at 256-551-2002, or fill out our online contact form.