End of Summer Procedures to Achieve Quick Results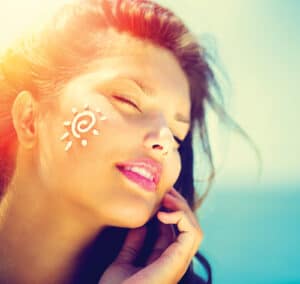 The summer heat has everyone doing more outdoor activities, such as going to the beach or laying out by the pool. Because people are outside enjoying the warmer months, they get much more sun exposure. The downside to excessive sun exposure is being unprotected from harmful UVB and UVA rays, which can cause skin damage. Sun damage can lead to fine lines, wrinkles, creases, and loss of facial volume. Sometimes, using over-the-counter treatments and following a healthy skin care regimen are not enough to defeat aging indicators. Plastic surgery can offer you the chance to create a more youthful face and restore your self-confidence.
Summer is almost over, and most of us do not have time to undergo surgical procedures. Many people who lead busy lives but want immediate results might be interested in non-surgical facial rejuvenation treatments such as facial fillers and injectables. There are several injectable options that offer quick results without surgery and involve minimal downtime and pain.
Injectables for a More Youthful Complexion
The breakdown of collagen and fat can cause someone to show early signs of facial aging. Patients who would like to highlight their natural features without having to undergo surgery may be ideal candidates for dermal fillers and injectables. During a short office visit with a board-certified plastic surgeon, patients can temporarily target facial aging to complement the entire appearance. The type of injectable treatment required will depend on each patient's needs and desires. Patients who want immediate, summer-ready results can choose to undergo one or a combination of our injectable treatments, including:
BOTOX® Cosmetic and XEOMIN®: Many people develop crow's feet and forehead wrinkles over time. BOTOX® Cosmetic and XEOMIN® use botulinum toxin type A to inhibit the movement of the facial muscles that cause the appearance of wrinkles and fine lines. Results are known to last three to five months.
BELOTERO BALANCE®: Nasolabial folds (folds and wrinkles that go from the side of the nose to the corner of the mouth) can be targeted using BELOTERO BALANCE®, which is a hyaluronic acid filler that helps rebuild facial volume and structure. It may also be used for lip enhancement. Results can last up to six months.
JUVÉDERM®: Parenthesis lines and lack of volume in the cheeks can be corrected using JUVÉDERM®, which is composed of hyaluronic acid. It may be used to lift the cheeks as well as plump the lips. Results last one to two years depending on the type and amount of JUVÉDERM® treatment being employed.
RADIESSE®: Smile lines, marionette lines, and pre-jowl folds can make the skin look aged and tired. RADIESSE® is comprised of calcium hydroxylapatite (CaHA) microspheres suspended in an aqueous gel carrier and works by stimulating collagen production. Results are known to last up to one year.
Restylane®: Facial wrinkles and lack of volume in the lips are often two of the first signs of aging. Restylane® is formulated to act as the body's own naturally occurring hyaluronic acid to help fill in fine lines and wrinkles. Results can last up to 18 months.
Having beautiful facial skin during the summertime is important to most people. If you would like a quick fix for your aging troubles, schedule your consultation with Dr. Wilson to learn more about your options. Contact us by calling (256) 551-2002 or by filling out our online contact form.