How Do I Eliminate Sagging Skin After Weight Loss?
The journey toward weight loss involves discipline and commitment. When a person dedicates their time and energy to shed some pounds, they should be proud of their accomplishments, especially when those accomplishments include losing a massive amount of weight. However, there is something they don't warn you about with weight loss: you can be left with unwanted excess skin. In cases where a large amount of weight is lost in a short period of time, the skin elasticity is not strong enough to retract back to form around the body. This leaves many patients with excess, sagging skin that is unresponsive to diet, exercise, or at-home treatments. This can be frustrating when a person is at their goal weight but doesn't feel the confidence to show off their results. So, you lost the weight, but what about that extra skin? Body contouring is an ideal option for eliminating excess skin and fat to create a more flattering figure.
Your Body Contouring Options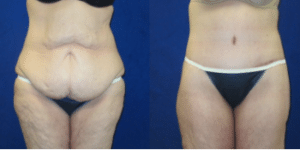 The goal of body contouring is to remove skin and stubborn fat to reshape the body. Many different procedures can be performed alone or combined to restore the curves and shape of the body. The following are some of your body contouring options:
If you are at or near your ideal body weight but just have some excess skin or pockets of fat to target, body contouring may be the right option for you. Dr. Wilson, board-certified plastic surgeon, can evaluate your body and goals to help you decide if you are a good candidate for body contouring. Schedule your consultation today! Contact us by calling (256) 551-2002 or by filling out our online contact form.