Which Body Contouring Treatment Is Right for Me?
You have probably worked hard to get the body you desire. You may have lost weight through diet and exercise and may be so close to reaching your goals. However, those last pockets of fat that are resistant to traditional weight-loss methods and sagging skin may seem impossible to get rid of. It can be frustrating to be at or near your body weight and just have those last few inches you would like to target.
Most people at this stage in their weight-loss journey consider cosmetic surgery to achieve their body goals. With so many options available, they may be unsure and asking themselves, "Which body contouring treatment is right for me?" The right procedure for someone will depend on their anatomy, the severity of fat and sagging skin, and their preferences.
Get Rid of Fat Non-Invasively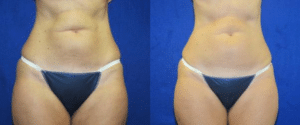 Someone who just has fat they need to get rid of and not excess skin may be a good candidate for non-surgical treatments such as Liposonix®. Liposonix® is one of the newest and most effective non-invasive technologies for fat reduction, and it uses high-intensity focused ultrasound energy to destroy fat cells from the abdomen, flanks, arms, back, and thighs. Liposonix® is an ideal procedure for patients looking to lose about one inch, which equates to a reduction of approximately one dress or pant size. With just one treatment, patients will notice a slimmer,  more contoured waistline.
Eliminate Fat and Define the Body
Patients with a higher concentration of fat that needs to be removed may be good candidates for liposuction procedures such as VASERlipo®. VASERlipo® uses precise, muscle-etching technology to remove fat and define the contours of the body. The ultrasound technology of the VASERlipo® liquefies and loosens fat, allowing for easier removal and a more dramatic amount of tissue to be eliminated. Using a cannula attached to a vacuum, fat is easily suctioned out to improve the contours of the body.
Remove and Tighten Excess Skin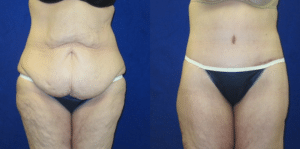 Procedures such as VASERlipo® and Liposonix® are only designed to get rid of stubborn fat. Patients who have excess, hanging skin can achieve the best body contouring results with body lifting procedures. Depending on the area of skin correction, patients may undergo one or a combination of the following body lift procedures:
Lower Body Lift: Removes excess skin from the torso, including the abdomen, flanks, and back
Thigh Lift: Eliminates excess skin and fat from the thighs
Tummy Tuck: Corrects sagging, loose skin from the midsection and tightens the abdominal muscles
If you unsure which body contouring treatment is right for you, Dr. Wilson can evaluate your anatomy and goals and help you decide on the right procedure. To learn more about your options, schedule your consultation today! Contact us by calling (256) 551-2002 or by filling out our online contact form.